Testimonials
Proof of our
Commitment

to you

We at Smarter Entry value our clients and users. We do everything we can to ensure that both you, and your competition entrants, have the best possible experience, and it shows in the feedback we receive. The vast majority of comments from entrants have been very positive, which is extremely important! The following represent only a few of the testimonials we at Smarter Entry have received over the years from our clients and competition entrants.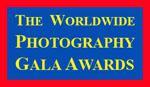 Smarter Entry has proven to be a very reliable program for conducting our calls for entry. The user interface is simple and easy to use, the admin tools make it possible for me to effectively monitor the progress of submissions, and the reports are invaluable for communicating with artists. The program is very flexible and we like how it can be tailored to our specific requirements. Because Smarter Entry meets our every requirement we can concentrate on our business without worrying about all the issues associated with designing and maintaining a program. Overall, Smarter Entry is very well designed and the managers continue to enhance its capabilities. -Julio H., Worldwide Photography Gala Awards
Wow! I just submitted my entries to the show and was extremely impressed with the website entry process. It's the best I've seen! Easy to use, easy to understand, pleasing to look at the pages, couldn't ask for more. -M.G., Competition Entrant
I highly recommend Smarter Entry to any art organization that is running competitions. A great system, excellent support staff and very reasonably priced. -Charlotte B., NVAL Int'l Juried Photography Show


Our customers love it! -Carol M.,The Cape Cod Art Association.
The entry process was very good, no problems, very efficient. -H.J., Competition Entrant.
...will you and your entrants be next on this wall?