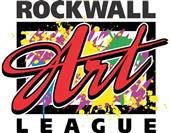 Rockwall Art League 22nd Annual Fine Art Show & Sale
| Start Date:

6/26/2022 12:00:00 AM (PT)

| End Date:

9/6/2022 11:59:00 PM (PT)

| Fee: $20.00 USD per

1

| Additional Entries: $20.00 USD per

1

| Host:

Rockwall Art League
The Rockwall Art League Fine Art Show is one of the signature events of the year. It celebrates fine and contemporary art in a variety of mediums. Now more than 20 years since its inception, the show continues to showcase regional artists and provide art collectors a wonderful venue to purchase art for their homes and businesses.
Exhibition of selected works will be on display from September 23 to September 25 in the beautiful community room at Rockwall Golf & Athletic Club. We will also have an online exhibit with all submitted work.
Over $2700 in cash prizes to be awarded.
Please see full details on our website: www.rockwallartleague.com
---