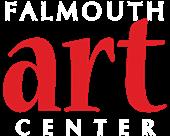 Falmouth Art Center Summer 2019 Open Juried Exhibition
| Start Date:

3/6/2019 12:00:00 AM (PT)

| End Date:

5/6/2019 11:59:00 PM (PT)

| Fee: $20.00 USD per

1

| Additional Entries: $15.00 USD per

1

| Host:

Falmouth Art Center
Falmouth Art Center's Summer 2019 Open Juried Exhibition will be held in the Falmouth Art Center's Hermann Gallery June 26-July 29, 2019.
The Falmouth Art Center hosts a variety of juried exhibitions with the open juried summer exhibition being held during the height of the summer season on Cape Cod. Artwork will be hung in the main gallery, offering visitors to Falmouth Art Center an opportunity to view the selected images. Both 2D and 3D art work accepted. No photography for this exhibit.
Award for Best of Show $200, and four additional awards of $100 each.
Juror: Sarah Holl is an innovative mixed media painter and sculptor who has numerous works displayed in public spaces around Cape Cod and is currently based in Dennis. She originally developed her niche at Scargo Pottery in her work with large scale ceramic installations, which can be found at places like Cape Cod Hospital and the restaurant the Naked Oyster in Hyannis. Sarah spend a brief amount of time at the Art Institute of Boston. However, her major influence was time spent as an apprentice with artists such as Sam Feinstein, Cynthia Packard and, of course, her father, Harry Holl. She shares her passion for the arts on a daily basis by being a mentor for numerous interns of the Cape Cod Museum of Art and also by teaching at the Cultural Center of Cape Cod in South Yarmouth. Sarah's remarkable work continues to transform as she blurs the world of canvas and clay.
Sales will be handled by the Falmouth Art Center
Commission to the Falmouth Art Center
30% for members
50% for nonmembers
Eligibility
Art must not have been previously exhibited in the Falmouth Art Center.
Artists may submit any number of original works. Do not submit art that has been completed under instruction, in classes or workshops. No copying. No Photography for this exhibit.
Open to members and nonmembers. Members receive a discount. Please check your email notices from FAC with the discount code
No more than two entries per artist will be accepted.
Any art work exceeding 40 inches in either direction, including frame, is less likely to be accepted.
Please contact Falmouth Art Center if you require display unit for any 3D art
All 2D art must be framed and wired ready for hanging.
Any work normally glassed and exceeding 30 inches in either direction must be framed using an acrylic glazing (such as Plexiglas) only. Exception: Pastels exceeding 30 inches may be framed with glass. No clamped glass, cardboard, paste on or saw tooth hangers.
Work not suitably framed may be rejected from the exhibit with no refund of entry fee.
Entering Your Images
The entry form must be filled out in its entirety. List sizes up to the nearest inch. Submitted images must not include matting or frame. Crop the photos to include only the artwork. Be sure your images are right-side-up.
Your image must be in JPEG format, at least 1920 pixels on the longest side and at least 8MB. ENTRY IS BY WEBSITE UPLOAD ONLY
Visit Smarter Entry to enter online. If you have used Smarter Entry in the past you must log in as a Returning User at the bottom of the page. If you are new to Smarter Entry you must first register as a First Time User. After log in, choose FAC Summer Open Juried Exhibit, then follow the steps for payment and upload. Please add Smarter Entry and Falmouth Art Center to your safe senders email list to ensure notifications are received.
Calendar Summer 2019 Open Juried
Exhibition Dates - June 26-July 29, 2019.
May 6, 2019 JPEGS due by midnight of this date
May 8-20 Judge selects entries
May 24 Notification of acceptance will be posted on FAC website.
Notifications sent to artists by email from Falmouth Art Center. Please check spam if you have not received notification by Friday evening May 24.
June 21 Shipping deadline for receipt of works shipped to Art Center. All shipped work must be suitably packed and must include a prepaid return label and FAC entry label. Details provided in acceptance letters
June 25 9-4pm Receiving of Accepted Works being delivered to 137 Gifford Street, Falmouth MA.
June 26 – July 2 Awards judging of the framed images
July 5 5-8 pm Awards Reception
July 30 9-4 pm Pick -up of artwork not sold. Shipped work to be packaged and sent within one week of the show closing
---