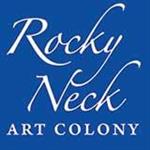 Environmental Installation 2019
| Start Date:

12/11/2018 12:00:00 AM (PT)

| End Date:

2/10/2019 11:59:00 PM (PT)

| Fee: $35.00 USD per

10

| Host:

Rocky Neck Art Colony
Newly established in 2017, this program is an effort to bring art out of the studio and make it both visible and accessible to the public.
We encourage the creation of site-specific installations that engage the public and draw attention to questions and challenges posed by environmental policies, politics, and/or social change.
Through our partnerships with local non-profits and community programs, artists are asked to respond creatively to the concerns of the greater Gloucester/Cape Ann Community.
Applications will be juried each spring by our committee. One gifted artist will be awarded a month-long residency term which includes a waterfront live-work studio space and access to a rich cultural community.
Residents chosen are requested to host an opening and closing talk to engage with our community.
We accept applications through February 10, 2019.
Information on this year's Environmental Installation Artist's topic and our partner, Ocean Alliance www.whale.org:
The Committee places exceptional value on the year-round work performed by the Alliance. Their continuing efforts to protect existing whale populations while educating the public about the fragility of our oceans resonates with the entire world.
As stated on their website;
Ocean Alliance strives to increase public awareness of the importance of whale and ocean health through research and public education. We work with our scientific partners to collect a broad spectrum of data on whales and ocean life. Ocean Alliance uses this data to advise educators, policy makers, and the general public on wise stewardship of the oceans to mitigate pollution, prevent the collapse of marine mammal populations, and promote ocean and human health. Ocean Alliance, Inc., a 501(c)(3) not-for-profit Organization, and was founded in 1971.
The installation site measures 30×40' and sits on the Gloucester waterfront exposed to strong winds and the elements in the gravel parking lot of the Ocean Alliance facility.
Highly visible to passing fishing ships, sailing and recreational boats, the site also provides free public access for tourists and visitors on foot or by car.
The artist will be given open access to the site.
---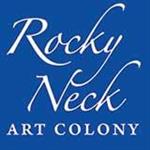 Goetemann Artist Residency 2019
| Start Date:

12/11/2018 12:00:00 AM (PT)

| End Date:

2/10/2019 11:59:00 PM (PT)

| Fee: $35.00 USD per

10

| Host:

Rocky Neck Art Colony
The Goetemann Artist Residency at Rocky Neck Art Colony provides a private, live-work studio on the scenic waterfront of Gloucester, Massachusetts. Each year this residency is awarded to three contemporary visual artists and one environmental/installation artist. For 15 years we have welcomed artists from across the US and the world to come work in Rocky Neck for one month, from May through October. Selected artists demonstrate a high caliber of work, originality and seriousness of purpose. Each artist in residence is expected to give an opening and a closing talk to help local artists stay informed of trends in the art world.


---