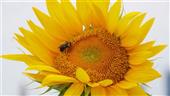 NYC4PA PRIMARY COLORS 2018
| Start Date:

10/11/2018 12:00:00 AM (PT)

| End Date:

1/20/2019 11:59:00 PM (PT)

| Fee: $35.00 USD per

3

| Additional Entries: $10.00 USD per

1

| Host:

NYC4PA
PRIMARY COLORS:
A small box of Crayola crayons, an American child's first art related possession, contained eight glorious wax colors. Three of them RED, YELLOW, and BLUE gave these kids the ability to create all the colors of the rainbow. In addition, however. so many first art projects focused on these crayons as they were packaged - strong primary color artistic elements.
This call is about images in which one of these colors stands out as a critical element of your photographic composition. You will determine which of the three colors RED, YELLOW or BLUE represents each image you submit. They can be black and white photographs with a single point of color, red, yellow or blue monochromes, or any image where red, yellow or blue stands out as a focal part of the photograph. Is the blue sky the most important part of your image, a red umbrella or maybe a big yellow flower? Have you modified a print to be all shades of red? This is a theme to have fun with.
---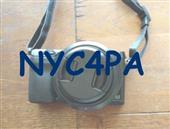 NYC4PA MOMENTUM
| Start Date:

12/15/2018 12:00:00 AM (PT)

| End Date:

3/17/2019 11:59:00 PM (PT)

| Fee: $35.00 USD per

3

| Additional Entries: $10.00 USD per

1

| Host:

NYC4PA
Though a photograph is a snapshot in time the world around us is in constant motion. This call is not about "still life", "landscape", or "posed portrait" images. It is about how you capture the idea of motion/momentum in a single frame; photographs that clearly send a message to the viewer that the the subject or the camera/lens is clearly moving. Is the position of the subject the indication - a wave arched to crash, a baseball player sliding into first, or a ballerina in mid air? Or is it the subject or background blurred?
Examples are everywhere - the silky vision of water over a waterfall taken at a slow shutter speed, water droplets frozen in time, birds in mid flight, trees bent in blowing wind, ripples of tide at the beach, fireworks. Sports, transportation and animals each afford a huge number of possibilities and of course there are endless ways camera and zoom action can draw the viewers eye.
---