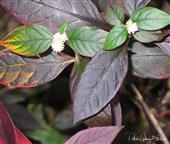 NYC4PA FROM A SEED...A WORLD OF BOTANICALS
| Start Date:

2/9/2020 12:00:00 AM (PT)

| End Date:

5/13/2020 11:59:00 PM (PT)

| Fee: $35.00 USD per

3

| Additional Entries: $10.00 USD per

1

| Host:

NYC4PA
Growing up in NYC each of us had the opportunity to experience the wonderful world of botanicals at both the New York and Brooklyn Botanical Gardens. We had the opportunity to develop an early appreciation for the variety of life that starts with a seed, much of it in spectacular greenery and flowers bursting with color.
Though seeds can be tiny and come in an envelope at the nursery, large and found in the center of a fruit, or black and found in a watermelon; they all hold the promise to become glorious botanicals.
With spring approaching in the northern hemisphere and autumn in the southern, capture your unique view of favorite flowers, trees in bloom, variegated leaf patterns, vines etc. in gardens, at the beach, on your window sill, or in the rain forest.
As with all NYC4PA calls all 2D photo mediums are welcome.
---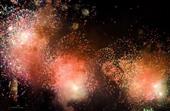 NYC4PA - LUMINOSITY - THE IMPACT OF LIGHT
| Start Date:

4/1/2020 12:00:00 AM (PT)

| End Date:

6/23/2020 11:59:00 PM (PT)

| Fee: $35.00 USD per

3

| Additional Entries: $10.00 USD per

1

| Host:

NYC4PA
Light and it's quality is the basic elment of photography. Thre is an icomic photograph of Grand Central Station with streams of sunlight filling the air space as it reflects off dust particles in the air. In photography the same subject, nothing more than a snapshot at one time of day, becomes an impactful image at another. Sunsets are beautiful and midday sun is harsh. A strategically placed light can create amazing portraits; late afternoon is a world of shadow and light that warms everything it touches.
For this call we are looking for images where the presence, absence, and/or the location of light made the difference. Glare, flare, shadow, fill light all work as do lampshades aglow from an inside bulb, night lights in a city, streaming rays of sunlight on a floor or as seen through a dusty atmosphere. There are examples everwhere. Show us your shots where light is the key element. All 2D photo mediums are welcome.
---