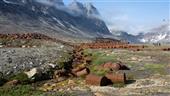 NYC4PA DECAY CORROSION RUST 2019-20
| Start Date:

12/1/2019 12:00:00 AM (PT)

| End Date:

3/8/2020 11:59:00 PM (PT)

| Fee: $35.00 USD per

3

| Additional Entries: $10.00 USD per

1

| Host:

NYC4PA
There are new shiny things all around us, but are they as interesting as an old rusted car, peeling paint on a run down building, or half fallen walls in a dilapidated castle. There is amazing beauty in the decayed, the corroded, the rusted... making those images more compelling and interesting than those of readily available brand new items!
Consider the amazing textures and colors in an abandoned, dilapidated factory, the rust on an old bike, contrasting plaster and lathing on a corroded wall and the myriad of possible captures in a junkyard. Neighborhoods, disparagingly called "run down", are treasure troves of "decayed" tumble down houses, "corroded" discarded toys, "rusted" cars, trash cans and so on.
Decay, Corrosion, Rust.... can take many forms; black and white, color, abstract - all photographic media are welcome.
---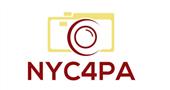 NYC4PA FROM A SEED...
| Start Date:

2/9/2020 12:00:00 AM (PT)

| End Date:

5/13/2020 11:59:00 PM (PT)

| Fee: $35.00 USD per

3

| Additional Entries: $10.00 USD per

1

| Host:

NYC4PA
Growing up in NYC each of us had the opportunity to experience the wonderful world of botanicals at both the New York and Brooklyn Botanical Gardens. We had the opportunity to develop an early appreciation for the variety of life that starts with a seed, much of it in spectacular greenery and flowers bursting with color.
Though seeds can be tiny and come in an envelope at the nursery, large and found in the center of a fruit, or black and found in a watermelon; they all hold the promise to become glorious botanicals.
With spring approaching in the northern hemisphere and autumn in the southern, capture your unique view of favorite flowers, trees in bloom, variegated leaf patterns, vines etc. in gardens, at the beach, on your window sill, or in the rain forest.
As with all NYC4PA calls all 2D photo mediums are welcome.
---