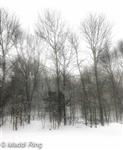 NYC4PA TREES 2019
| Start Date:

2/10/2019 12:00:00 AM (PT)

| End Date:

5/15/2019 11:59:00 PM (PT)

| Fee: $35.00 USD per

3

| Additional Entries: $10.00 USD per

1

| Host:

NYC4PA
A tree grows in Brooklyn
Can't see the forest for the trees
Tangerine trees and marmalade skies

There are references to trees all around us - in music, literature, proverbs, etc. But they are also an iconic visual.

Trees make up forests and jungles. They stand alone on hillsides creating lovely shadows. They can be tall and straight like a winter pine or bend in the wind. Limbs and branches create wonderful patterns against the sky. A tree will shade a child on a hot day; provide a sturdy posts to tie up the pet dog or hold a hammock off the ground, as well as support a backyard laundry line.

Send us your images of trees as you experience them – forests, single trees, branches, roots….
---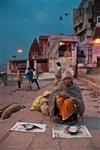 NYC4PA DUSK TO DAWN 2019
| Start Date:

4/7/2019 12:00:00 AM (PT)

| End Date:

6/23/2019 11:59:00 PM (PT)

| Fee: $35.00 USD per

3

| Additional Entries: $10.00 USD per

1

| Host:

NYC4PA
DUSK to DAWN:
Pick up a camera for the first time and odds are the images taken will be in full daylight. Learn about sun glare, flat light, shadow..... But then your world expands as you explore opportunities from the rest of the 24-hour day from DUSK to DAWN. That time, from that bewitching hour when it isn't quite dark, through the night, to the early blue semi brightness that envelops your the world in morning, provides huge opportunity for spectacular images.Capture the softness of light at dawn and at dusk. Take long exposures of the moon and stars in the sky. Create night photos of lit office buildings, headlights in motion, streets, houses etc. and find a wonderful subject where a black night sky provides a dramatic background. First and last peeks of sunlight can provide some amazing opportunities as well.
---