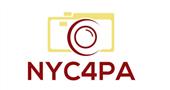 NYC4PA BLACK and WHITE 2018
| Start Date:

9/6/2018 12:00:00 AM (PT)

| End Date:

11/11/2018 11:59:00 PM (PT)

| Fee: $35.00 USD per

3

| Additional Entries: $10.00 USD per

1

| Host:

NYC4PA
BLACK AND WHITE:
As photographers we know about the dramatic change in photography that came about when color film was introduced. For both portraits and scenics hand coloring was no longer necessary and over time color images joined black and white as fine art.
This call is NYC4PA's homage to those images where all the emotion, texture and beauty are expressed in shades of Black and White. No matter if your original image was shot with tri x or with a digital SLR, if the end product is a terrific Black and White, it fits the call. Sepia will be accepted.
---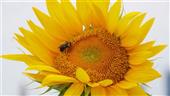 NYC4PA PRIMARY COLORS 2018
| Start Date:

10/11/2018 12:00:00 AM (PT)

| End Date:

1/20/2019 11:59:00 PM (PT)

| Fee: $35.00 USD per

3

| Additional Entries: $10.00 USD per

1

| Host:

NYC4PA
PRIMARY COLORS:
A small box of Crayola crayons, an American child's first art related possession, contained eight glorious wax colors. Three of them RED, YELLOW, and BLUE gave these kids the ability to create all the colors of the rainbow. In addition, however. so many first art projects focused on these crayons as they were packaged - strong primary color artistic elements.
This call is about images in which one of these colors stands out as a critical element of your photographic composition. You will determine which of the three colors RED, YELLOW or BLUE represents each image you submit. They can be black and white photographs with a single point of color, red, yellow or blue monochromes, or any image where red, yellow or blue stands out as a focal part of the photograph. Is the blue sky the most important part of your image, a red umbrella or maybe a big yellow flower? Have you modified a print to be all shades of red? This is a theme to have fun with.
---