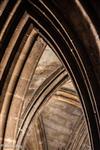 NYC4PA PATTERNS AND SHADOWS 2023
| Start Date:

1/8/2023 12:00:00 AM (PT)

| End Date:

4/16/2023 11:59:00 PM (PT)

| Fee: $35.00 USD per

3

| Additional Entries: $10.00 USD per

1

| Host:

NYC4PA
Walking anywhere in the world at different times of day you can see dramatic changes as the light goes from midday bright to dusk. Early morning/late afternoon light can transform a simple scene to one of great interest as shadows grow longer and shorter. Consider city streets with shadows of tall buildings crossing sidewalks, cars, busses and people. Similarly bright light casting shadows on a flight of stairs creates a canvas of black and white stripes. Just as powerful are shots where the impact of the image is derived from patterns in the composition such as the line-up of palm trees in the tropics with the shadows cast along a sandy beach, rows of theater chairs etc. Different images, interesting interpretations of your own shadow are welcome as well. Be creative - send us your best.
---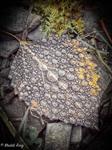 NYC4PA WATER 2023
| Start Date:

2/12/2023 12:00:00 AM (PT)

| End Date:

6/4/2023 11:59:00 PM (PT)

| Fee: $35.00 USD per

3

| Additional Entries: $10.00 USD per

1

| Host:

NYC4PA
So many sayings reference water, songs as well. Water, of late a critical concern in our environment, is so very central to much of our lives. In addition, it is beautiful to photograph. This call is about how you, the photographer, capture water. Is it a thundering waterfall? Is it glistening droplets from a puppy shaking itself off, a surfer caught in the curl, or a reflection in a city pond? Maybe you used a slow shutter to create the soft image of flowing water in a stream. Teardrops, raindrops, dew drops .... ice floes, waterfalls, rapids and serene lakes. The list goes on. Black and white, color, abstract - all 2D mediums are welcome.
---