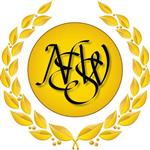 2022 Brushes With Nature Exhibit
| Start Date:

7/14/2022 12:00:00 AM (PT)

| End Date:

10/13/2022 11:59:00 PM (PT)

| Fee: $20.00 USD per

1

| Additional Entries: $5.00 USD per

1

| Host:

New England Watercolor Society
Nov 4, 2022- Jan 4, 2023
NEWS Gallery
Plymouth Center for the Arts
11 North Street, Plymouth, MA 02360
Hours: Wednesday - Sunday 12-4pm
All exhibitions at the NEWS/PCA Gallery are juried. Three $100 Awards of Distinction will be given for all NEWS Associate & Signature Members exhibits except the Board of Directors and Instructors shows.
Acceptances into NEWS Gallery Exhibitions do not count towards qualifying entries for Signature Membership status.
Important Dates
October 6 - Entries Due
October 13 -Accepted works posted on the NEWS website
November 3 - Drop off, 12-2pm
November 6 - Award Reception, 2-4pm
January 12, 2023 - Pick Up, 12-2pm
Eligibility
Brushes with Nature is exclusively open to artists who participated in 2022 Brushes With Nature events. The submitted artwork must have been completed during one of the scheduled Plein air outings, or started in the field and completed in the studio. Brushes With Nature details
Artists must be an Associate or Signature Member of NEWS to enter NEWS Gallery Exhibitions.
All work must be painted with aqua media including watercolor, acrylic, casein, egg tempera, gouache and inks, and painted on unvarnished paper or synthetic paper such as Yupo.
No photocopies, color laser prints, multiple prints, pastels or computer generated work.
Work may not have been created in a class or workshop under a teacher's supervision.
The Screening Committee has the right to refuse any painting that does not meet the stated specifications or is not accurately represented by the image submitted.
All work must be for sale.
No changes in pricing information may be made after acceptance.
Art may not be withdrawn early.
Art may be taken at time of purchases; a replacement painting is requested from the artist for the show.
Artwork may not have been exhibited at PCA, but may have been exhibited in a past New England Watercolor Society exhibition.
Notification of Acceptance & Awards
Accepted artists will be posted on our website two weeks prior to drop off.
All NEWS Associate & Signature Members exhibits will be juried for three $100 Awards of Distinction.
Framing of Accepted Work
White and off-white mats only. All work must be framed under Plexiglas. Wires must be attached so that they are not visible when the work is hanging. No sawtooth hangers allowed. Mat, frame and glazing package must have a professional look and must be in "as new" condition. Work not conforming to regulations WILL NOT BE EXHIBITED!
Size limitation of 24" width, not a fraction more, based on outside measurement of frame.
Delivery of Accepted Work
All accepted paintings must include a NEWS@PCA form attached to the back. Download a NEWS@PCA form for accepted paintings from the NEWS website. Hand delivered artwork must be received during specified hours.
Shipped works must be received prior to drop off date, have a prepaid return postage label and a NEWS@PCA form in triplicate enclosed. Please ship works to
NEWS Gallery
11 North St
Plymouth, MA 02360
Sales
A 40% commission will be retained by NEWS to be split with PCA on all sales. Paintings will be sold at the price originally stated. No changes will be accepted. No Price On Request (POR) and no Not For Sale (NFS).
Return of Work
Work must be picked up at the PCA following the show at the stated pick up date. Shipped works will be repacked and returned to the shipper after the exhibition.
---