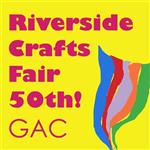 50th Riverside Crafts Fair
| Start Date:

1/17/2019 12:00:00 PM (PT)

| End Date:

3/15/2019 11:59:00 PM (PT)

| Fee: $30.00 USD per

4

| Host:

Garrison Art Center
Garrison Art Center's Riverside Crafts Fair in Garrison New York is one of the most well established in the region. The high quality and unique array of fine crafts presented by 75 select artists draws serious buyers and discerning collectors. One hour north of NYC and next door to a Hudson line train stop the FAIR is sited right on the edge of the Hudson River, and boasts one of the most majestic river views in the Hudson Valley.
We are offering a discount for early entries (deadline Feb. 8). Final entry deadline is March 15.
---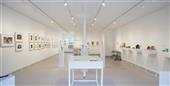 2020 Gallery Exhibition Proposals
| Start Date:

9/1/2018 12:00:00 AM (PT)

| End Date:

8/1/2019 11:59:00 PM (PT)

| Fee: $20.00 USD per

10

| Host:

Garrison Art Center
The Riverside Galleries at Garrison Art Center consist of two gallery spaces for solo and curated group exhibitions throughout the year. The Trudy and Henry Gillette Gallery is the largest of the spaces suitable for large scale exhibitions, installations, performances, and gallery talks. The adjacent Anita Hart Balter Gallery is suitable for smaller exhibitions and installations.
Artists and/or curators who wish to submit a proposal for exhibition are welcome to complete the online form. The Gallery selection committee meets once a year to review all applications for the upcoming year's gallery calendar. Open to US residents only. Artists are encouraged to visit the Art Center before applying. There is a $20 processing fee to apply.
All gallery inquiries should be addressed to Samantha Palmeri, Exhibitions Coordinator, at gallery@garrisonartcenter.org
---