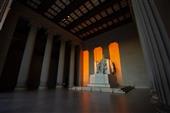 Light: DCP Juried Competition and Exhibition
| Start Date:

3/19/2021 12:00:00 AM (PT)

| End Date:

5/11/2021 11:59:00 PM (PT)

| Fee: $35.00 USD per

3

| Additional Entries: $5.00 USD per

1

| Host:

Dallas Center For Photography
SUBMISSION DEADLINE EXTENDED TO MAY 11!
The very meaning of the word photography is "drawing with light." Without light neither the image nor the art exist. If the photographer uses film, that light creates an ephemeral latent image that is brought to life in the darkroom. With digital cameras, the light hits the sensor, creating a cascade of electronic processes to deliver a final file. Using technology, the photographer creates art by being sensitive to light in the environment, whether found or provided, and committing it and its resulting shadows to film or file.
DCP invites you to submit images that highlight light. How does the selection, placement or quality of light help you tell a story or convey a mood to the viewer? We're looking for images that have light as a significant element in the image, as if the light itself is a subject in the composition.
Selections will be featured in a virtual exhibition on the DCP website and in a gallery exhibit in June. We will be printing an exhibition book of all the selections that will be available for purchase.
This competition is not open to DCP employees, instructors, board members, corporate sponsors and partner companies, or their immediate families.
You can view our most recent online exhibition The Human Portrait here.
IMPORTANT DATES
March 19 – Call for entry opens
***May 11 (Extended) – Online submission deadline
Week of May 17 – Selections and winners announced
Week of May 26 – Online reception with juror
June (Dates TBD) – Delivery of framed artwork and in-person gallery reception at DCP

SUBMISSION RULES AND DETAILS
Everyone of all ages, from amateur and professional, is eligible to participate in this juried competition.
All images will be submitted through Smarter Entry.
Our judge will be looking for images that uses light to tell a story or convey a mood.
Each applicant may submit up to 10 images for consideration.
There are no restrictions on the type of camera or process used.
All images must be original works of the photographer.
ENTRY FEES
General Entry: $35 initial entry fee allows you to submit 1-3 images. Up to 7 additional images can be submitted for $5 per image.
DCP members receive a 20% discount on the initial entry fee with a promo code: $28.80 for 1-3 images. Up to 7 additional images can be submitted for $5 per image. The promo code can be found when you log into your member account. Not a DCP member? Join now!
FILE PREPARATION
Files must be 1200 pixels on the longest dimension and saved as a JPEG in the sRGB color space. Maximum file size is 8MB. If this is your first time submitting to a competition and you have questions, contact us through the DCP website.
For each image include title and any special process used (Gelatin Silver, Platinum/Palladium Print, etc.)
SELECTION PROCESS
Our juror for this competition is John Langmore. All entrants will receive an email by May 7 to inform them of the selections for the show.
CASH PRIZES
First place: $500
Second place: $350
Third place: $150
COPYRIGHT, LIABILITY AND AGREEMENT
Each photographer retains copyright to his or her images. Photographers whose submissions are chosen for the exhibition grant Dallas Center for Photography (DCP) the non-exclusive right to display the images on DCP's website and social media platforms as well as to promote DCP's exhibitions, programs, and in promotional and fundraising materials. Photographer grants DCP the non-exclusive right to reproduce any photo(s) chosen for the exhibition in a printed catalog in book form that will be available for sale through an online publisher. All proceeds from the book will benefit DCP's educational programming. Application and payment to this competition will constitute an agreement to all these terms and conditions. Artists grant the use of their image(s) as stated without further contact from DCP.
JUROR
John Langmore is an Austin, Texas, based photographer pursuing long-term personal projects. His first book, Open Range: America's Big-Outfit Cowboy (Twin Palms Publishers 2018), is the result of more than six years photographing on fourteen of the country's largest ranches. John spent his summers on working ranches from the age of twelve through his first year of law school in 1986. Over the past several years he returned to photograph the cowboy way of life he lived in his youth. John focuses on "big outfits," a small number of very large ranches scattered across the West that run a full crew of cowboys, many being the same ranches he worked on and that his father visited for his book on the cowboy in 1975. When photographing, John rises before dawn and works fourteen hour days alongside the cowboys. His photographs bear the unique mark of someone intimately familiar with life in the saddle.
John is also the co-director/producer of the award-winning feature length documentary film, Cowboys: A Documentary Portrait.
John's second book, Fault Lines: Portraits of East Austin (Trinity University Press 2019), documents the rapidly disappearing communities of old East Austin.
John lives in Austin with his wife, Erika, and his two sons, Jordan and Grant.
---