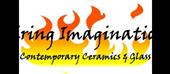 Firing Imagination: Contemporary Ceramics & Glass
| Start Date:

11/5/2019 12:00:00 AM (PT)

| End Date:

2/23/2020 4:00:00 PM (PT)

| Fee: $20.00 USD per

1

| Additional Entries: $15.00 USD per

1

| Host:

Carnegie Arts Center
Firing Imagination: Contemporary Ceramics & Glass is a juried exhibition highlighting the demanding technical aspects and wide variety of creative exploration possible in these challenging media. Entries will be accepted from throughout the Western United States. The show will be juried by artists Susannah Israel and Otto Rigan. More than 50 works may be included in the exhibition and should represent the very best being created today. On view from April 8 – May 24, 2020.
Fees: Non-refundable entry fee is $15 for the first entry, $10 for each additional entry for members of the CAC; $20 for the first entry, $15 for each additional entry for non-members. Each artist may enter up to five (5) works. Members should use the promo code CAC when submitting payment for entries (status will be verified before works can be accepted).
Media: Works featuring glass and/or ceramics, in any technique, will be considered. Works in mixed media are acceptable if glass or ceramic elements are prominently included.
Awards
Best of Show: $800
Two Awards of Excellence: $400 each
Two Awards of Merit: $200 each
For complete competition details please refer to teh full prospectus on our website. www.carnegieartsturlock.org
---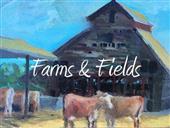 Farms & Fields 2020
| Start Date:

1/30/2020 12:00:00 AM (PT)

| End Date:

4/5/2020 4:00:00 PM (PT)

| Fee: $20.00 USD per

1

| Additional Entries: $15.00 USD per

1

| Host:

Carnegie Arts Center
Farms & Fields 2020 is an annual juried exhibition featured in the Carnegie's Lobby Galleries that seeks to celebrate the variety and importance of agriculture in the Central Valley. The exhibition will coincide with the 2020 Stanislaus County Fair.
Orchards, fields, crops, livestock, people, canals, buildings, machinery—as a theme, agriculture includes a wide variety of imagery. Artists from throughout northern and central California are invited to submit work that is influenced or inspired by any aspect of Central Valley agriculture.
Dates of Exhibition
April 29 – July 26, 2020
Media Accepted
Oils and Acrylics, Photography and Digital Media, Prints, Drawings, Watercolors, Collage and Mixed Media, Textiles, Ceramics, Sculpture, Decorative Arts
Awards
Grand Prize $400
Two Awards of Merit $100
Four Honorable Mentions $50
Jurors
John Karl Claes, Artist & Carnegie Arts Center Gallery Committee member
Lisa McDermott, Director, Carnegie Arts Center
To submit your work: Go to www.CarnegieArtsTurlock.org; on the Exhibitions tab, click on the Call for Entries link and then on the Farms & Fields link.
---