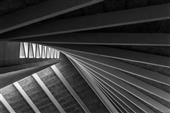 Seeing in Black & White or Monochromatic - Online Photography Exhibit
| Start Date:

5/31/2022 12:00:00 AM (PT)

| End Date:

7/17/2022 11:59:00 PM (PT)

| Fee: $15.00 USD per

1

| Additional Entries: $15.00 USD per

1

| Host:

Cape Cod Art Center
Cape Cod Art Center seeks submissions for "Seeing in Black & White or Monochromatic" Photography Online Exhibition. All photographers of any level are invited to submit to this open juried online exhibit.
Photographing in B&W or monochromatic has is classic and rich, it has a timeless feel, beautiful, clean and pure.
This Photography Exhibit is open to all subjects.
Entries must be of original work, they cannot be a copy of another artwork; a magazine or newspaper photo, or any type of reproduction; the entry must be the artist's own composition. All artwork must be created within the past three years.
The jury may accept a maximum of two works from any one artist. Payment is non-refundable and does not guarantee acceptance.
Submissions are due by Sunday, July 17, 2022 at midnight.
Artist notification by email by Friday, July 29, 2022. (Please check your spam folder for results.) Exhibit will be on our website by July 29, 2022.
Alan Shapiro will be judging this exhibit.
Cash prizes awarded for Best in Show, Second Place and two Honorable Mentions.
Image thumbprint is by Steve Morrison , "Convergence", Photograph
---