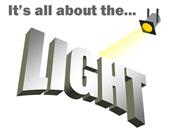 It's All About the Light!
| Start Date:

4/19/2018 12:00:00 AM (PT)

| End Date:

5/30/2018 11:59:00 PM (PT)

| Fee: $40.00 USD per

2

| Additional Entries: $10.00 USD per

1

| Host:

Art League of Long Island
The Art League of LI asks artists to submit works in any medium, dealing with their interpretation of light. Your use of light and dark may make a scene appear ominous or contemplative, violent or tranqui. Do you express a quality of light through your use of color, creating harmony or disharmony? You may strive for dramatic chiaroscuro or the flat light of mid-day. Values of color can create patterns of lights and darks. How do you address light in your work?
See prospectus at http://artleagueli.net/files/All_About_Light_prospectus_2018.pdf
---