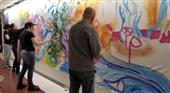 Resident Artist Membership 2023-24
| Start Date:

6/1/2023 12:00:00 AM (PT)

| End Date:

7/20/2023 11:59:00 PM (PT)

| Fee: $55.00 USD per

set

| Host:

Art League of Long Island
OPPORTUNITY FOR ARTISTS AT THE ART LEAGUE OF LONG ISLAND
RESIDENT ARTIST MEMBERSHIP 2023-2024
The Resident Artist Membership is an opportunity for 3 Long Island based visual and
interdisciplinary artists to develop their craft at the Art League of Long Island. Become a
leader in a creative community that has thrived for over 65 years!
Utilize our state of the art studios and extensive offerings of classes to expand your skill
set. This is a great opportunity for those artists who are interested in finding mentorship,
learning a new medium, and developing the skills and confidence to teach. The Artist
Residency Membership will culminate in the opportunity to teach a One Day Workshop
that is open to the general public alongside Art League students and members.
The Resident Artist Membership includes the following benefits:
● 50 free hours of class time per semester- Participants will be able to attend up
to 50 hours of instructed class time each semester for the duration of the Artist
Resident Membership. Classes must reach minimum enrollment, and may not
exceed maximum enrollment in order to be eligible for this offer. Resident Artist
Members will be required to pay in full for additional instructed class time hours
that exceed the provided 50 hours.
● Opportunity to teach a one-day workshop in the Fall of 2024- Use the
education during your year of study at the Art League to design a one-day
workshop that expresses your point of view and strengths as an artist through
teachable skills. Resident Artist Members are encouraged to teach their Fall
one-day workshops in the mediums they specialize while incorporating skills
learned in their year of study.
● Ability to Schedule use of Open Studio Hours- hours in which studios are
unused.
● Free admission to ticketed Art League events and lectures
● Access to the Lorraine Graves Grace Memorial Library- of over 2,500 art
books.
● Promotion of you and your work on the Art League website and social
media
● Free entry into the annual Member's Exhibition at the Jeanie Tengelsen
Gallery- all members are guaranteed acceptance into this yearly exhibition.
● Group strolling gallery exhibit - Resident artist members will create a group
show to be exhibited in the Art league strolling gallery.
The Resident Artist Membership is a one-year membership to the Art League of Long
Island that lasts from September 1, 2023 - August 31, 2024.
Non-refundable Application Fee: $55*
Application period: June 1, 2023 - July 20th, 2023
Applications may only be submitted online. See below for details.
Cost of artist residency for selected artists: $300**
Artists selected for the Resident Artist Membership will be expected to take on a
leadership role in community building at the Art League and integrate with our student
body. Resident Artist Members will be required to:
● Volunteer at the Art League for a minimum of 6 hours per month- Resident
Artist Members are required to volunteer at the Art League for a minimum of 6
hours per month throughout their residency to build art-related skills in gallery
planning, art business administration, social media management, and more. The
application of volunteer hours will vary by month depending on what projects are
being developed by the Art League administration.
● Maintain a journal of your studies to be submitted every month- Document
your experience and growth as a Resident Artist Member here at the Art League
- in class and beyond - through monthly journal submissions. Share about your
work, your process, and what you've been learning and creating.
● Work toward teaching a one-day workshop- during the semester immediately
following the completion of your membership (Fall 2024). This will include
submitting a workshop proposal and drafting a syllabus.
● Attend Resident Artist Membership meetings- (schedule TBD)
*Artists who are not selected for this exclusive opportunity will receive a one-year individual membership
to the Art League of Long Island. Click here to find out more about membership benefits.
**Artist Residency fees do not include materials. The Art League does not provide living accommodations
or private studios for Resident Artist Members.
APPLICATIONS:
Applications may only be submitted online through Smarter Entry at:
[Insert LINK]
You will be asked to provide the following for the application:
● ONE PDF document containing and artist resume or C.V. and the answers
to the following questions in 250 words or less:
○ Statement of Practice (A brief description of your work and process)
○ Statement of Purpose (What do you hope to accomplish during your
Artist Resident Membership?)
○ Preliminary Proposal for Workshop (The Resident Artist Membership
culminates in the opportunity to teach a one-day workshop at the Art
League of Long Island. Do you have a potential workshop in mind? How
would your voice as an artist translate into teachable content?)
● Documentation of work (See guidelines below)
Please label all files with your last name, first name, and work number
(ex: Smith, Joe_01, Smith, Joe_02, Etc...)
Applicants can submit up to 10 works. Video works or video documentation of works
have a maximum of 10 minutes, cumulatively. Vimeo or Youtube links to video works
required.
---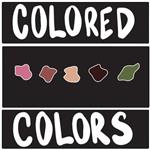 Latinx Heritage Month
| Start Date:

5/22/2023 12:00:00 AM (PT)

| End Date:

8/1/2023 11:59:00 PM (PT)

| Fee: $50.00 USD per

2

| Additional Entries: $5.00 USD per

1

| Host:

Art League of Long Island
The Art League of Long Island is holding it's 2nd biennial juried Latinx Heritage Month Exhibition. Open to artists residing in New York State, this exhibition is open to two-dimensional works in any medium, including photography and fine crafts. Entry is limited to 5 works not previously exhibited at the Art League of Long Island. This year the Art League is honored to have Marianne Della Croce and José Tutiven. Marianne Della Croce is Executive Director of the Art League of Long Island. José Tutiven is founder and Exectutive Director of Colored Colors, an organization with the goal of uniting the local creatives with their communities. Three artists will be chosen to exhibit in the Art League of LI Strolling Gallery and will receive one year memberships in ALLI. Prospectus can be found at https://artleagueli.org/Latinx Heritage Month-exhibition/
---