BWAC Competitions / Calls for Entry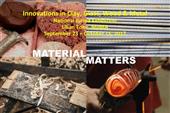 Material Matters: Innovations in Clay, Glass, Wood & Metal
| Start Date:

6/13/2017 12:00:00 AM (PT)

| End Date:

7/9/2017 11:59:00 PM (PT)

| Fee: $65.00 USD per

8

| Additional Entries: $5.00 USD per

1

| Host:

BWAC
Seeking work that explores ideas about form and function in work using clay, glass, wood or metal alone or in combination. If your work inhabits these boundaries, we are looking for you!
Our juror, Lilian Tone, Assistant Curator, MoMA, will select several pieces from each artist.
$850 in Cash Awards including $500 cash prize.
---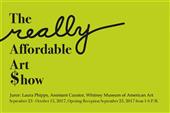 really Affordable Art $how
| Start Date:

6/15/2017 12:00:00 AM (PT)

| End Date:

7/14/2017 11:59:00 PM (PT)

| Fee: $45.00 USD per

5

| Additional Entries: $5.00 USD per

1

| Host:

BWAC
The third national juried really Affordable Art Show, with selections made by Laura Phipps, Assistant Curator at the Whitney Museum of American Art here in NYC.
This is a selling show with art priced for anyone and everyone. All work submitted must be for sale at $499 or less. You will get 75% of the selling price.
$2050 in Cash Awards and Purchase Prizes.
---